*当記事はCharming Times17号の一部(英語)になります。
*This article is a part of Charming Times 17th Edition.
—— <Page9> ——
My top 3 Karaage Fried Chicken Places
pop
"Karaage" fried chicken is one of my favorite dishes.
This is one item in the menu that a lot of people love
not only as a main dish but as a snack and a side dish for alcoholic drinks.
There are many restaurants and stores near our office that serve karaage.
Let me introduce 3 that I recommend:
---
1. Chinese restaurant "Juhachiban".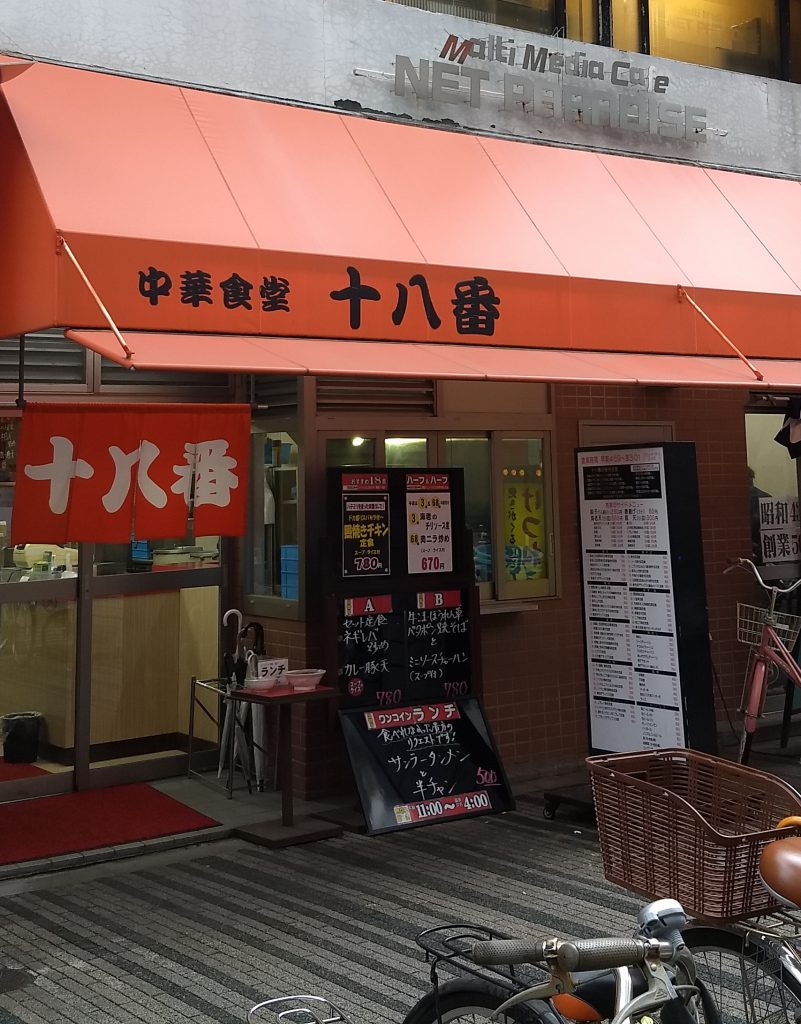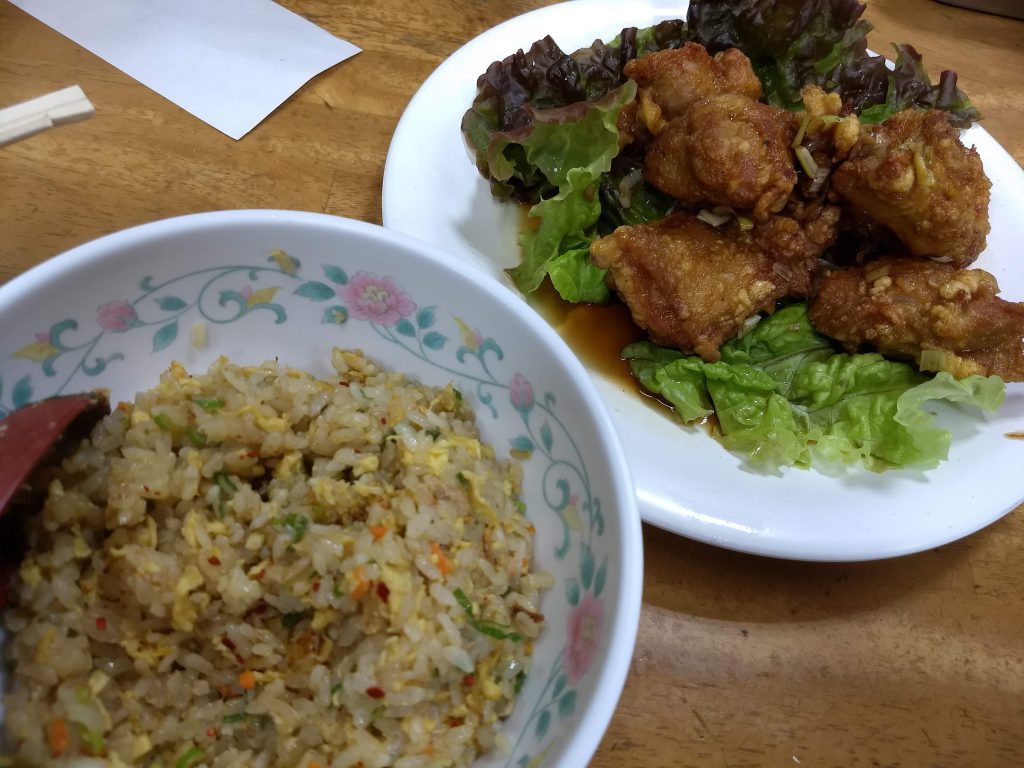 You can fill your stomach with a reasonable price.
There are many kinds of set menu with karaage
and I particularly love Wakadori no Karaage Sauce-gake Teishoku
(fried spring chicken with condiment sauce) (680 yen).
I can just eat this big dish without any problem.
You can have half a size of fried rice instead of regular rice (+50 yen).
Place(場所): Juhachiban's Map
---
2. Oita karaage restaurant "Katsuo".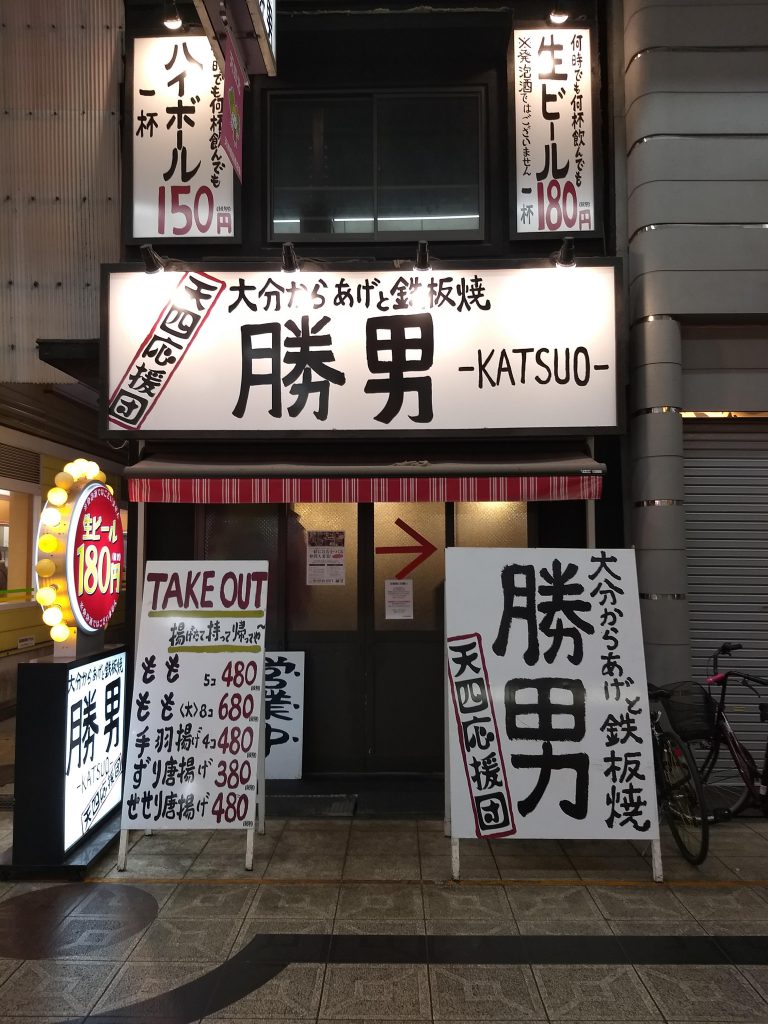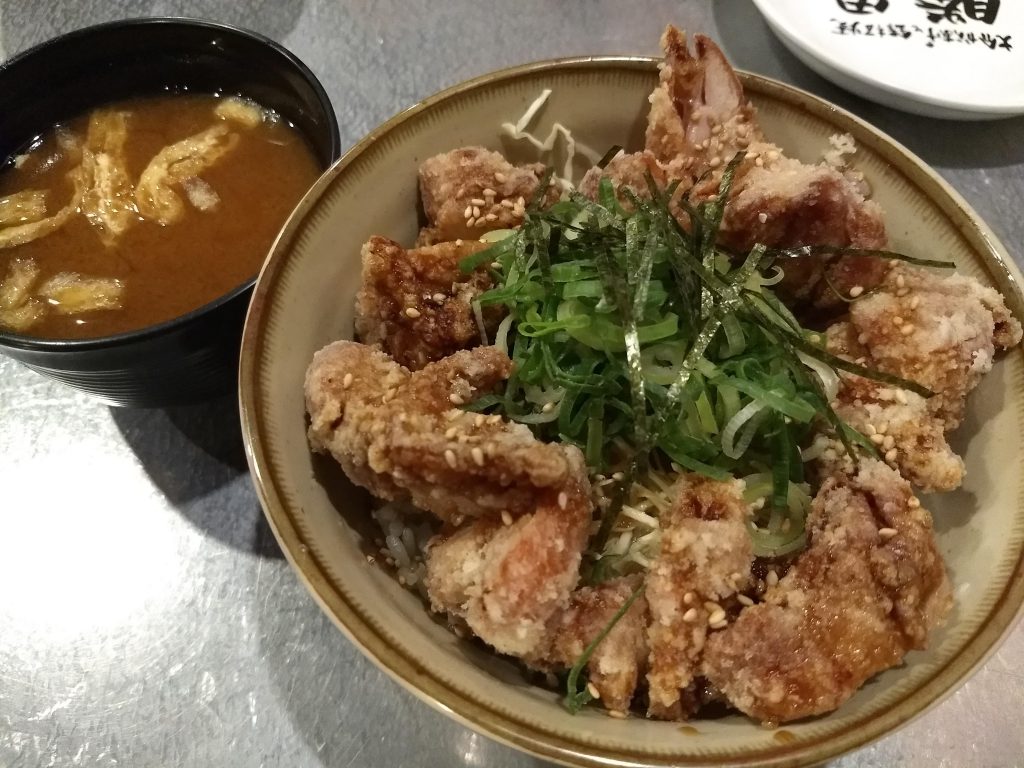 Oita Prefecture is known for good karaage and
you can enjoy them with their Karaage Donburi
(fried chicken on rice) for 500 yen.
A lot of karaage is sitting on top of the rice.
It is served with miso soup.
Place(場所): Katsuo's Map
---
3. "Jagaimo" is a store selling side dish items.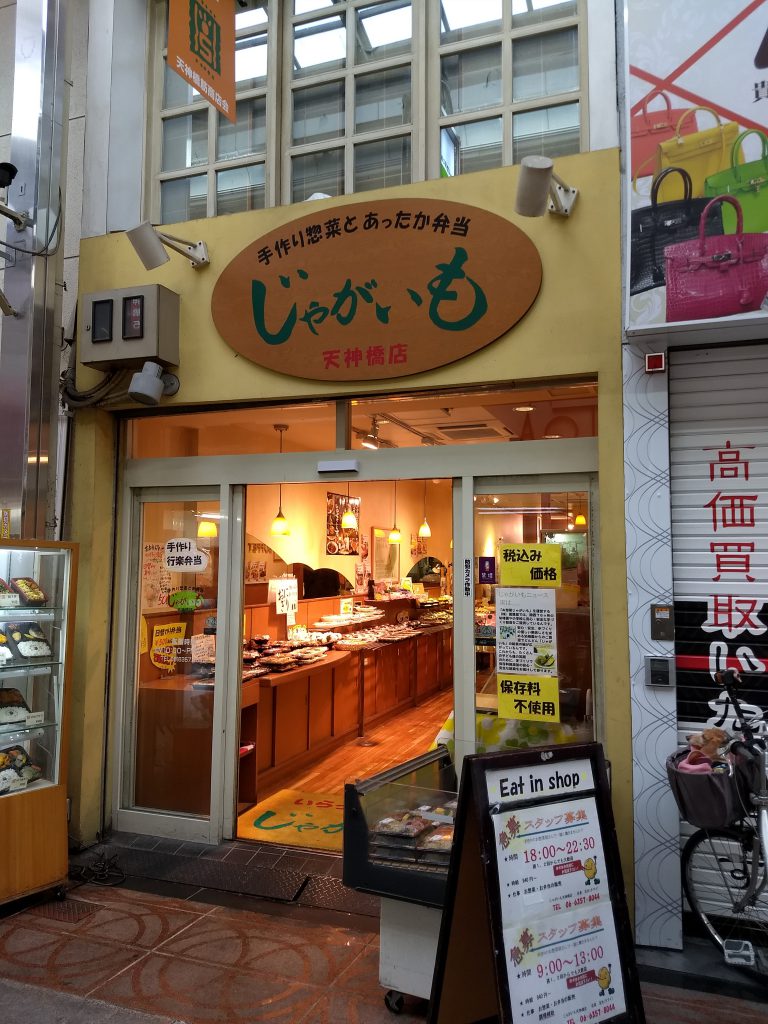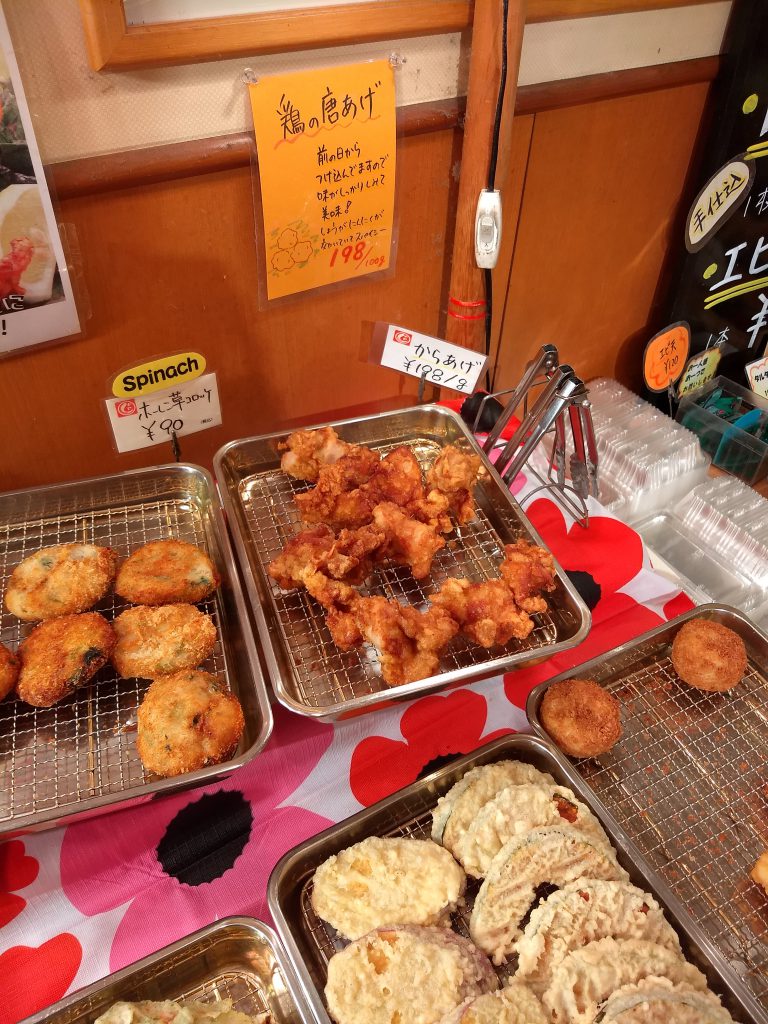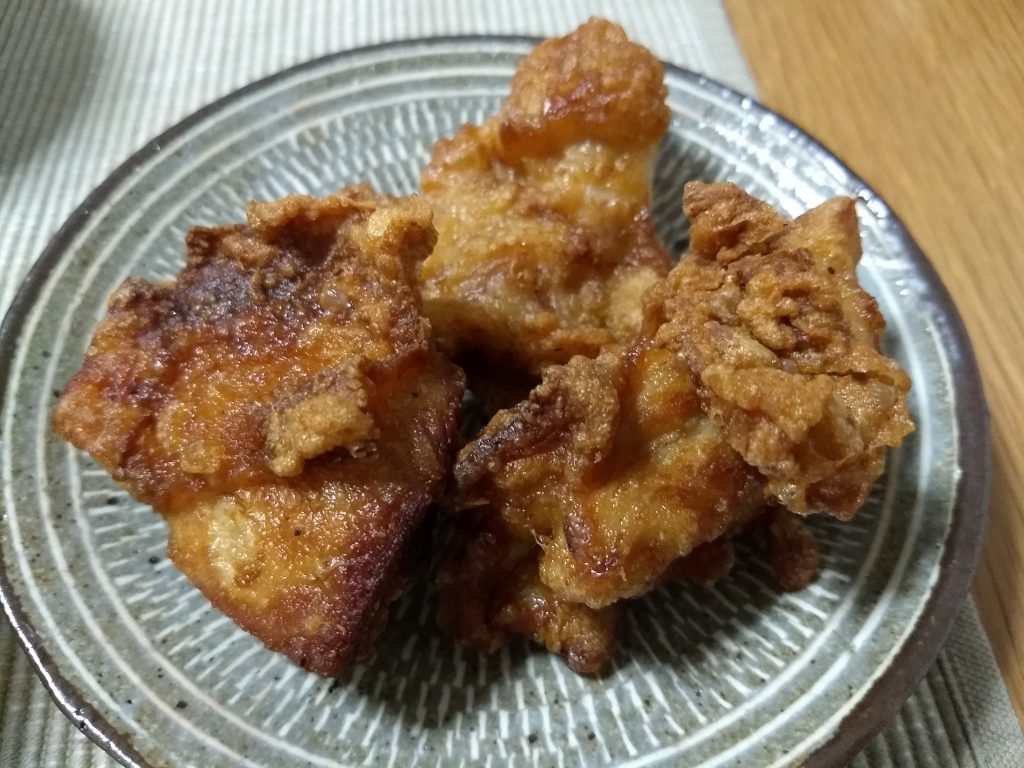 Their karaage is my favorite here.
The outside is crispy and the inside is juicy.
The chicken is also nicely seasoned.
You can eat a lot at once with rice.
Place(場所): Jagaimo's Map
---
There are a lot of other restaurants and stores that serve good karaage fried chicken.
Find your favorite ones!