みなさん、こんにちは。
楽しいイベントのCookingイベント「cooking Japan'ease 」の8月の開催をお知らせします。
8月のテーマは「きゅうり (Cucumber)」になります。
日と時間: 8月 18日(水) 20:00~。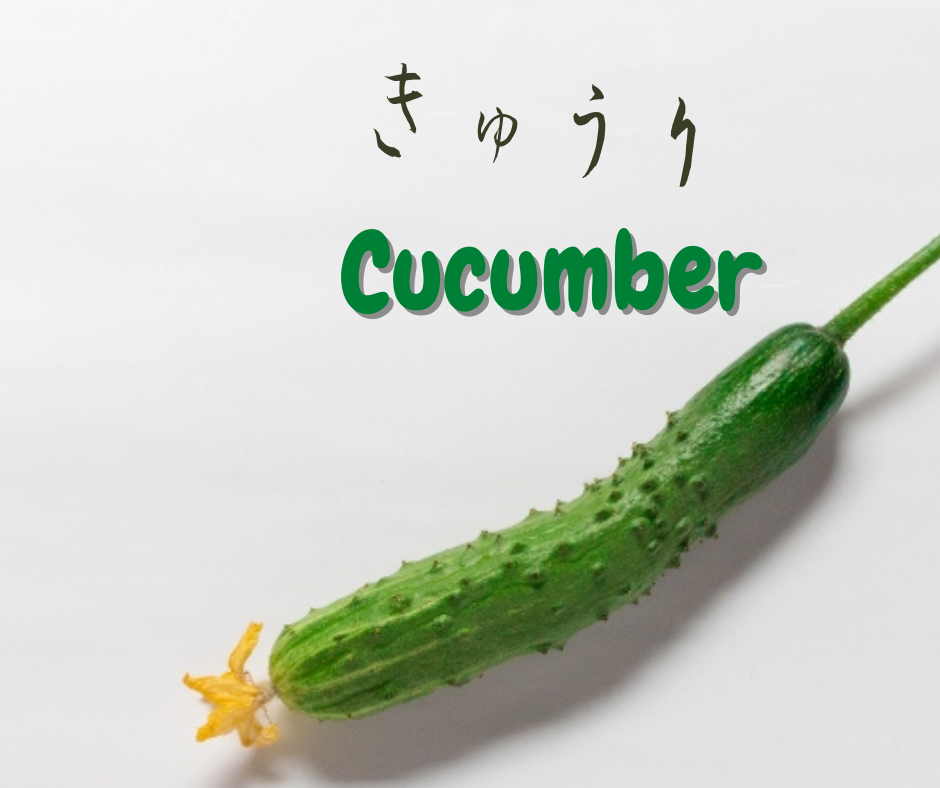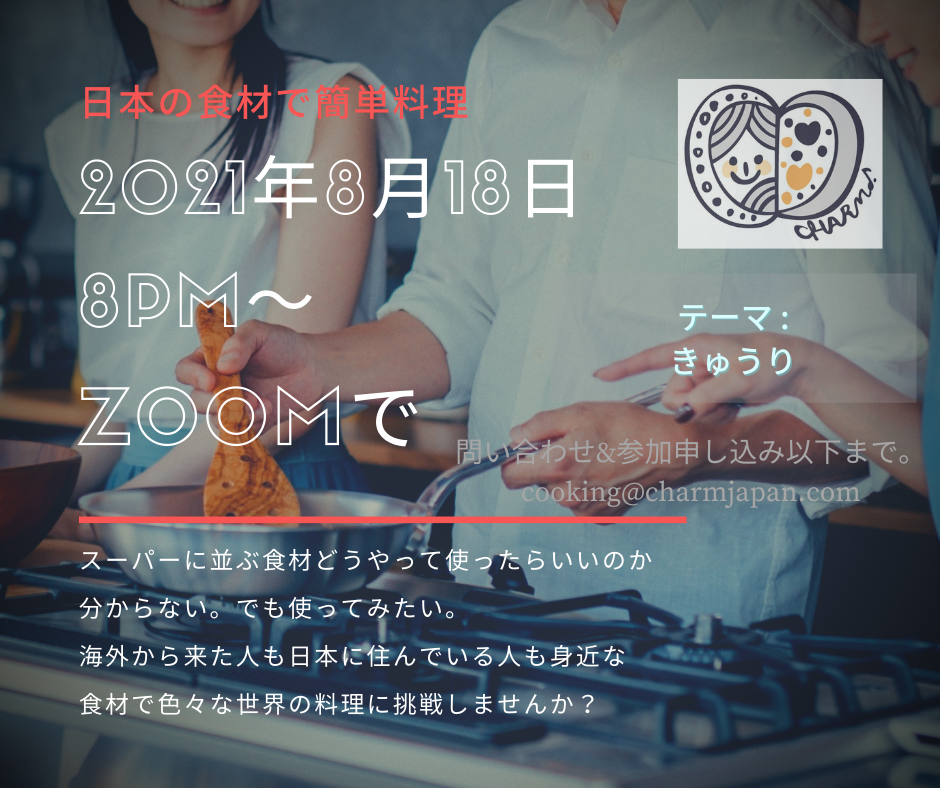 参加者がそれぞれ自己紹介や日々の話題を共有しながら料理していきます。
英語ができなくても大丈夫。ぜひご参加ください。
申し込みは cooking(a)charmjapan.com までお申し込みください。
※(a)を@に変更して送ってください。
Cookingプログラムのインスタグラムをはじめました!よかったら、フォローをお願いします。
インスタグラム instagram-cookingcharm
---
Program "Cooking Japan 'ease". The theme for August is "Cucumber".
The next will be from 20:00 on August 18th. 2021 by zoom.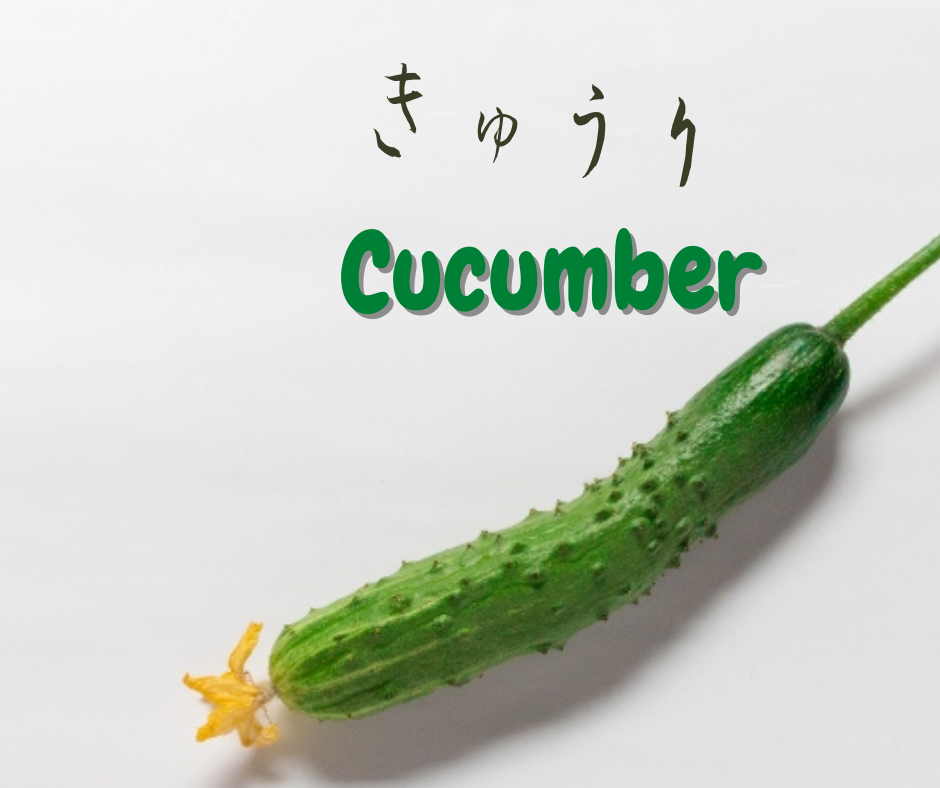 Each person shared their daily topics and stories related to a recipe. Come and join us. The program is bilingual (English/Japanese).
For registration, contact:  cooking●charmjapan.com
*please change ● to @ before send e-mail.
We started Instagram of Cooking Program! Please follow me.
Instagram instagram-cookingcharm